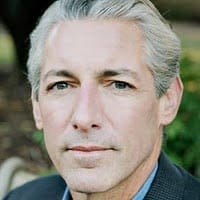 Each Asbestos-Mesothelioma Case Evaluation is done in full by North Carolina asbestos lawyer Tom Lamb

Asbestos lawsuits are filed as a personal injury claim or as a wrongful death claim, depending on the circumstances, and involve one or more of these medical conditions:
Mesothelioma
Lung Cancer
Asbestosis
If you or someone you know needs legal assistance with a possible asbestos lawsuit now, we encourage you to submit an Asbestos-Mesothelioma Case Evaluation Form to us for these two reasons:
This service is free, confidential, and with no obligation.
You will get a reply no later than the next business day.
Or, if you prefer, call us toll-free at (800) 426-9535 to speak with asbestos lawyer Tom Lamb at your convenience about your possible mesothelioma or asbestos-related disease case.
Either way, you will get Mr. Lamb's impressions about your case based on his many years of experience handling asbestos lawsuits involving mesothelioma, lung cancer, and asbestosis.
---
Case Information
---
If you do not receive a response from us by the end of the next business day after you submit your evaluation form or your matter is urgent, please call us on our toll-free number: (800) 426-9535.
As always, if you need immediate advice or legal representation for a possible asbestos-mesothelioma case, call us on our toll-free number: (800) 426-9535.
Please do not hesitate to contact us, as there are no legal fees or any other costs incurred whether you fill out our case evaluation form or call our office to speak about a possible case.
If you are already represented by an attorney, we cannot speak with you or provide you with any legal advice without the consent of your attorney. Accordingly, if you are already represented by an attorney, please do not contact us or submit this evaluation form without your current attorney's knowledge and consent.
Confidentiality Statement and Disclaimer
All information provided to us by means of this evaluation form will be treated by the Law Offices of Thomas J. Lamb, P.A. as strictly confidential. Please note that your submission of a case evaluation form is not intended to create, and receipt does not constitute, an attorney-client relationship between you and the Law Offices of Thomas J. Lamb, P.A.
Furthermore, by providing this free case evaluation service, the Law Offices of Thomas J. Lamb, P.A. does not seek to represent anyone in a state where this site may fail to comply with all laws and ethical rules.