---
A Brief Message from Attorney Tom Lamb
---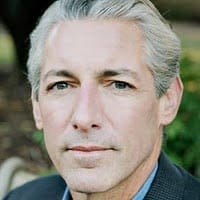 To start, who is better able to tell you about Tom Lamb being an asbestos attorney in North Carolina than me, Tom Lamb?
I will begin by assuring you that, from my many years of experience as an asbestos attorney, I know that people diagnosed with mesothelioma, asbestos-related lung cancer, or asbestosis deserve special attention from their lawyer.
Next, and perhaps just as importantly, is the story of how I got to be here, practicing law in Wilmington, NC.
In 1996 I opened the Law Offices of Thomas J. Lamb.  This was after working for several years at the nation's premier asbestos-mesothelioma law firm back in those days, Ness Motley Loadholt Richardson & Poole, which was based in Charleston, South Carolina. And while, as you may have heard, Charleston is a wonderful place, I had to travel away from there often because we handled thousands of mesothelioma and asbestos lawsuits all around the country.  At the Ness Motley law firm, I learned from the nation's best asbestos lawyers how to represent people in mesothelioma and asbestos lawsuits.
From then until now, I have continued to represent people in mesothelioma and asbestos lawsuits. In addition, after leaving Ness Motley to start my own law firm, I represent people in North Carolina workers' compensation claims involving mesothelioma, lung cancer, asbestosis, and other asbestos-related diseases.
Here are a few background information points:
I went to college at William & Mary, in Williamsburg, Virginia, where I was a member of the Men's Basketball team and had a music show on our student-run radio station, WCWM.  After those good times and getting my undergraduate degree, I went on to attend law school at George Washington University, in Washington, DC.
Despite having grown up on the East Coast, after finishing law school I headed out to the West Coast and was first licensed to practice law in California (1988).  Out there I worked as an attorney at a corporate law firm in Long Beach, California, defending companies against various types of lawsuits.  This first lawyer job gave me some insight as to how things are done on the other side of the (legal) fence, so to speak.  And that insight would be valuable later when I switched sides to work as an attorney representing people, and not corporations.
After a few years and realizing that California was too far away from my family and friends, I took the necessary steps to be admitted to practice in the District of Columbia (1990) and in North Carolina (1992) so that I could get back to the East Coast and be a lawyer there.  Furthermore, I decided that I would rather help people with their personal injury and wrongful death cases instead of working for the "Defendants" in those cases.
In conclusion, I like helping people who need legal representation for asbestos and mesothelioma cases, and am proud to have been doing this work for more than 30 years, now.
If I can be of assistance to you, feel free to contact me directly by email at TJL@LambLawOffice.com or by phone using our toll-free number, 800-426-9535.
Thanks for reading, and have a good day.
Tom Lamb
---
Learn More About Our Firm
---
Free Case Evaluation